Downloads of Yet2Learn training documents and links to other relevant web sites.
Here you can find the latest versions of our introductory course material.
This will provide background information for people to 'fill in the blanks' in computer terminology and concepts.
If there are areas of information or material you would like us to cover please contact us .

Click on the links to download Yet2Learn Material:
Word Processing:
Wordprocessing Intro

Spreadsheets:
Introduction to Spreadsheets

Guide to Computer Acronyms:
Computer Acronyms
Y
2L recommend the use of Open Source software for IT Projects and day to day usage. Of particular note are the following:
GIMP - The GNU Image Manipulation Program. This is an OpenSource alternative to Graphic Programs such as Adobe Photoshop. All graphics on this website were prepared using GIMP.
GIMP

OpenOffice / Libreoffice - these are open source alternatives to Office suites such as MS Office.
OpenOffice
/
Libreoffice
Blender - an OS 3d program
Blender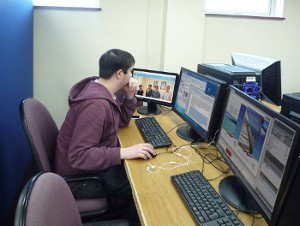 There are many other types of OpenSource software available. For more information please search and read reviews or ask us for recommendations.